Halloween Candy Buy Back!
October 24, 2019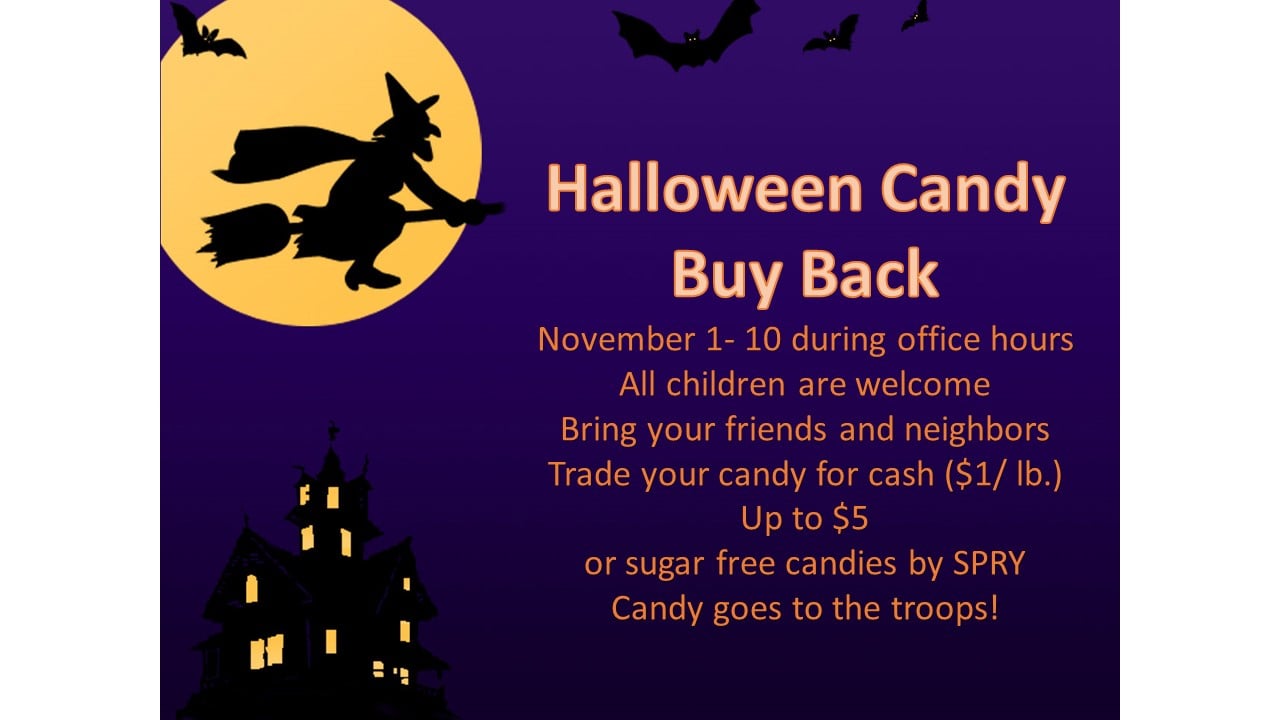 The Program
If your kids are like mine, they get far more Halloween candy than they could or should possibly consume. La Grange Dental Associates has partnered with a charitable organization that collects Halloween candy for shipment to troops overseas. Please consider participating with our Halloween Candy Buy Back. Removing excess Halloween candy from kids while supporting our troops is the goal of the Halloween Candy Buy Back program. Businesses and Dental offices nationwide participate annually. We will provide children with CASH in exchange for the Halloween candy donation.
Learm more about the Halloween Candy Buy Back
Spry
Spry is a line of products manufatured by the XCLEAR company that include oral care products as well as candy and gum. These products are different because they contain Xylitol. Xylitol, a natural sweetener, and is backed by thousands of clinical studies for it's effectiveness in fighting tooth decay. Additionally, Xylitol has been proven to promote saliva flow, help regulate the PH of our mouths and moisturize oral tissues. All ingredients are from non-GMO sources.
View Spry Dental Defense products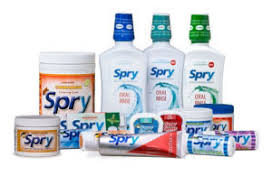 The Troops
Upon completion of our Halloween Candy Buy Back event, we will partner with Operation Shoebox to ship the candy overseas to troops. Operation Shoebox embraces a practical mission of providing hands-on support for our troops deployed overseas and returning home. It is the mission of Operation Shoebox to meet the needs of every hero with dignity and appreciation.
Donations often include coffee, socks, toothpaste and sports gear filled care packages or sending letters of encouragement. They also organize fundraisers or collect supplies for homeless veterans. Halloween candy is a welcome addition. It boosts morale and reminds them of home. Operation Shoebox is committed to treating every hero with care and honor.
Learm more about the Operation Shoebox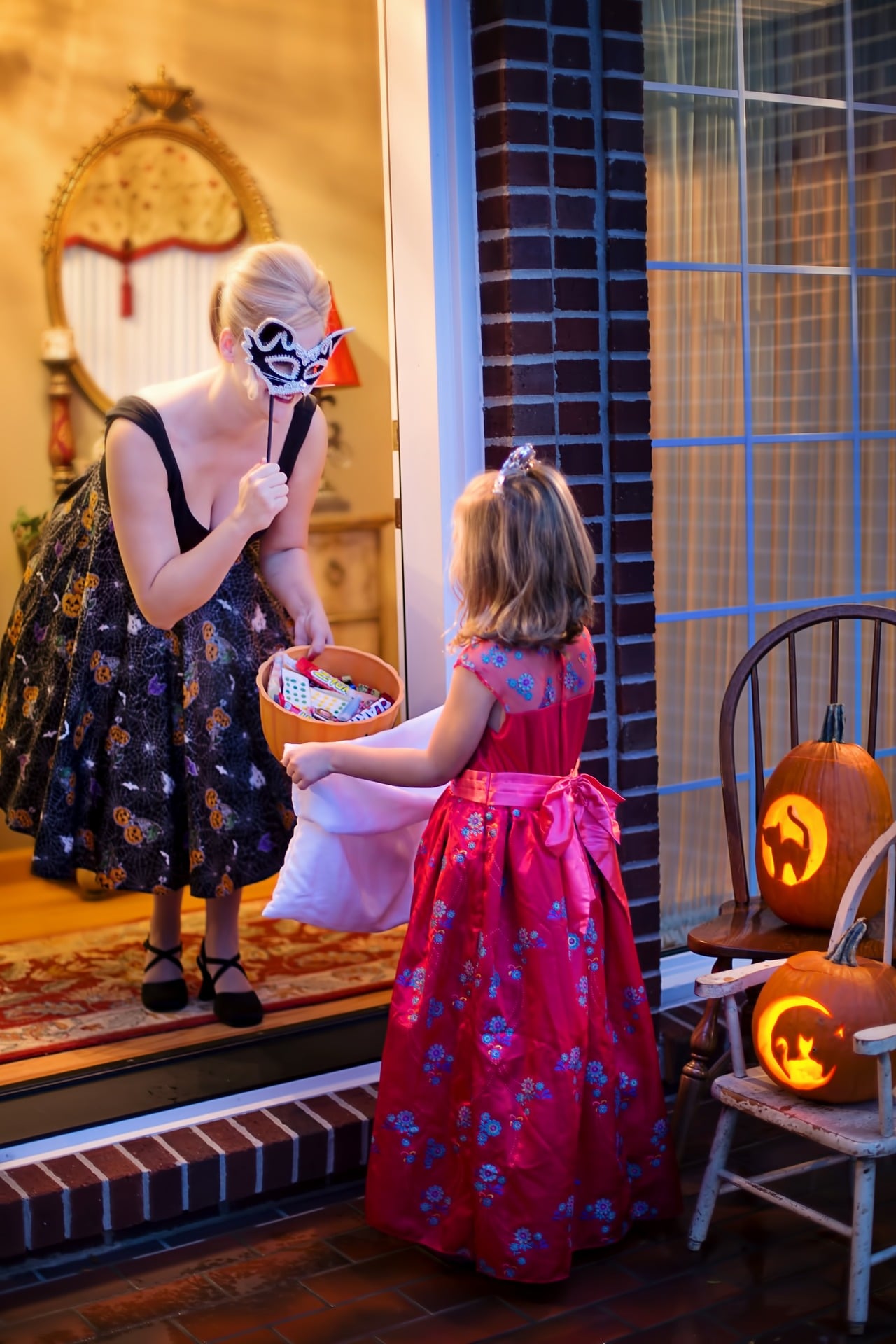 When & Where
In the days following Halloween, kids dump their stash on the floor to sort and trade. Collect their not so favorites and join us for this worthy Halloween Candy Buy Back event.
Visit our office at between November 1-November 10 at 4711 Willow Springs Rd, La Grange, IL 60525.
Trade in the overabundance of your child's Halloween candy and reward them with healthy decay fighting candies from La Grange Dental Associates and Spry, all while supporting our troops! Bring friends and neighbors, all are welcome!